Apparently, I have this thing for antique tool crates, or, at least replicas of them. I can't get enough of how cool they look as decor or how functional the are in the home! I made one earlier this summer, which you probably already know about and loved it.
However, that first tool crate had a downside: it was too big and heavy on it's own to carry much of anything else around in. So, while I had my tools out for some other projects, I decided to whip up another one.
I'm not exaggerating by saying I spontaneously whipped one of these babies up because they are very easy to do in a short amount of time. This one took about 45 minutes for me to make (granted I did already have the tools and wood out and ready to go). You can make a DIY Tool Box in under 1 hour too, if you go to Over the Big Moon.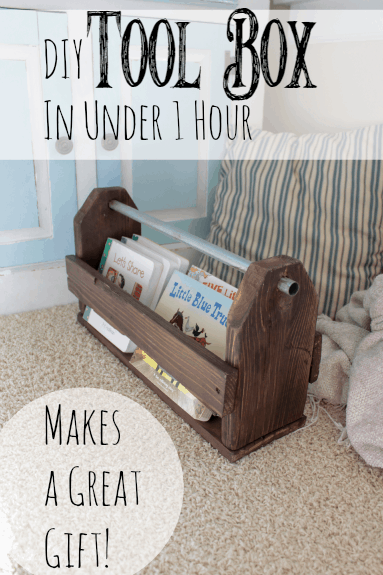 Now, if you are interested in making one yourself, or reading more about how you can use these in the home, just head on to Over The Big Moon! Every month I am honored to get to post there and this month's tool crate is a good one (I say this in the humblest way). See you there!